Our brand design doesn't stop at logo creation. We create new brands that stand out. And then bring them to life in B2C and B2B brand communications that gets results for businesses large and small.


Identity, website and activation campaign for a revolutionary co-working brand.
We created this identity for a revolutionary new business, Phlex, who are creating co-working spaces to pubs, restaurants, hotels and coffee shops across the country. So office workers could 'cancel the commute' and work local.


Brand identity, website and advertising for SME energy price comparison site
We worked on this project from business inception, commissioning market research to identify target audience insights and key messages. We then devised the brand name, coffee pot, logo marque, guidelines, web and email design, digital and print advertising.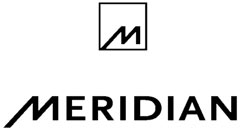 Brand strategy & positioning, identity and advertising for luxury consumer audio brand.
Meridian Audio are the pinnacle of audio luxury so we created a full suite of brand and marketing assets around a new elegant logo marque. Assets included lifestyle shots of the audio systems in situ, providing a library of new content for press, resellers and social channels.


Brand strategy, identity, advertising and integrated comms for French Exchange Traded Fund provider
Lyxor ETF is part of Société Générale Group and the first 'exchange traded fund' provider in Europe. Their products and messaging were complex.
We created a new brand framework, clarifying the brand messaging and developed a new core brand essence – positioning them as 'The Original Pioneers'
Activation included the logo marque, tone of voice and visual language and art direction for all digital and advertising comms.
Related blogs
What do Lego, Honda and Adobe have in common? They are all...
Read More